Hidden away in the edge of Shibuya is an increasingly popular gelato store: Nanaya Gelato. They are originally based in Shizuoka, and they have collaborated with Asakusa matcha store Suzukien to produce a seven levelled matcha gelato line. They are famous for serving the matcha gelato with highest matcha content, the No. 7 matcha. This comes with a price, however. With one scoop of normal (no. 1-6) gelato, it is 370 yen. With the No.7 gelato, it goes up to 560 yen. I tried both the No. 6 and No. 7 gelato, and really No. 7 is just a little more bitter. I'd recommend getting more flavors than getting the No. 7 gelato if you are on a budget. The blak sesame is rich and flavorful and I definitely recommend it, hojicha is all right too. One thing to note is that the No. 7 gelato comes in a fancy, Japanese-style cup. The other flavors come in a regular paper cup.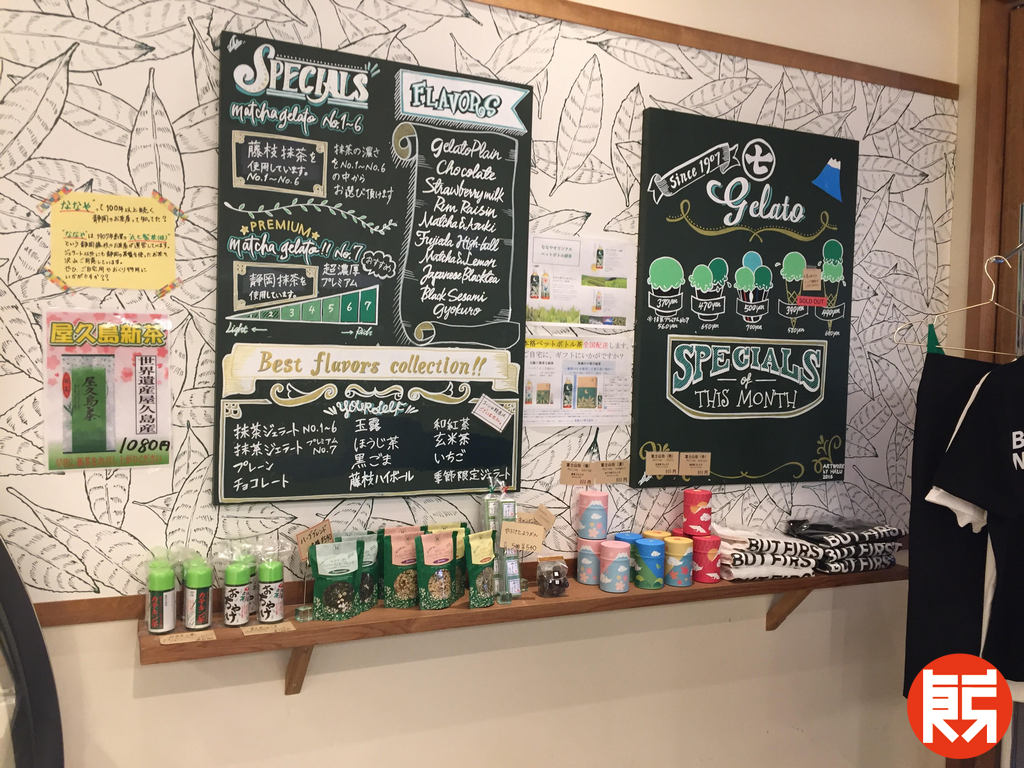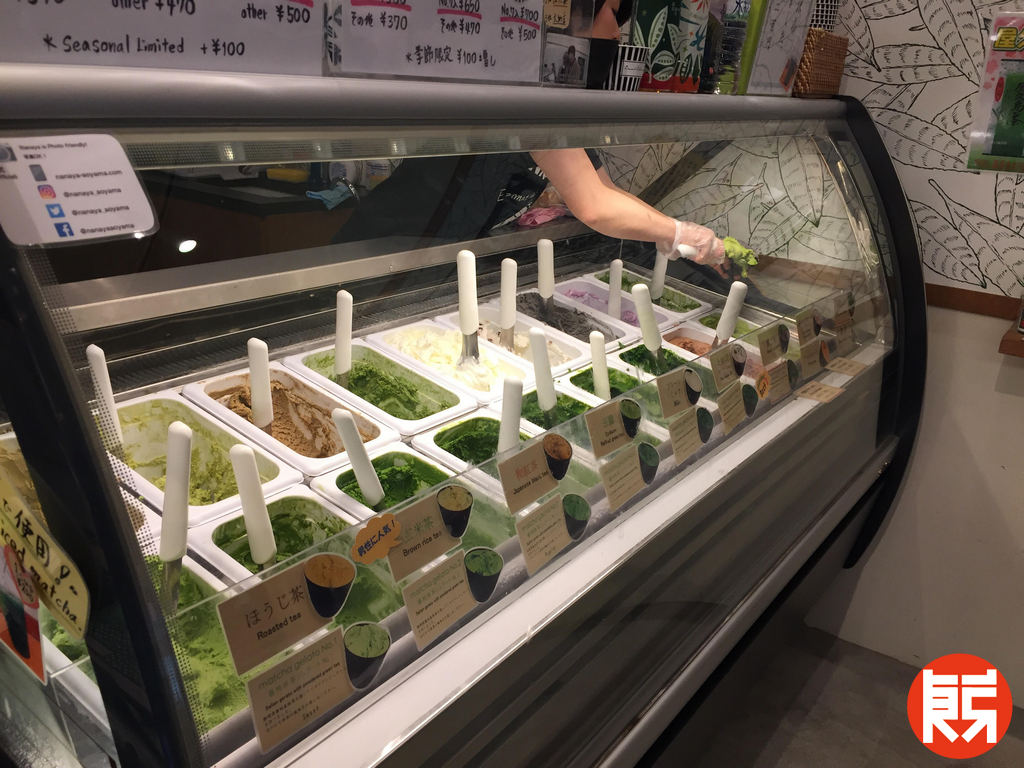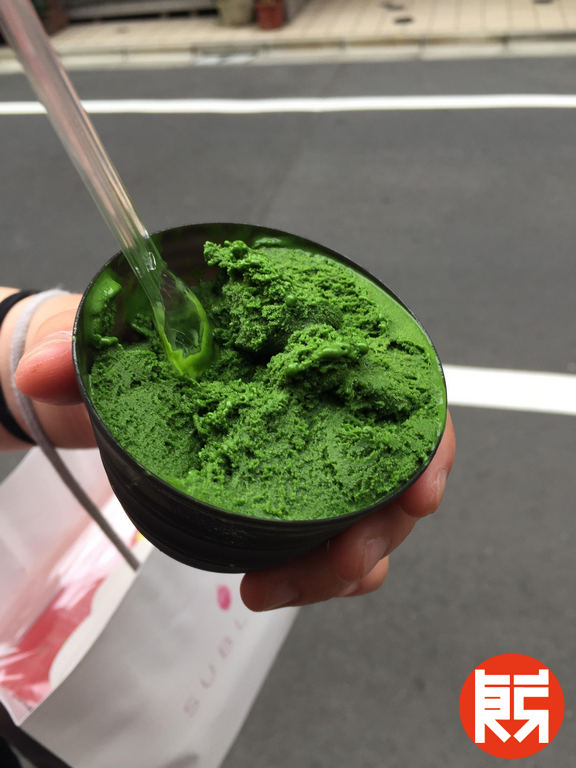 The No. 7 matcha gelato in its special cup.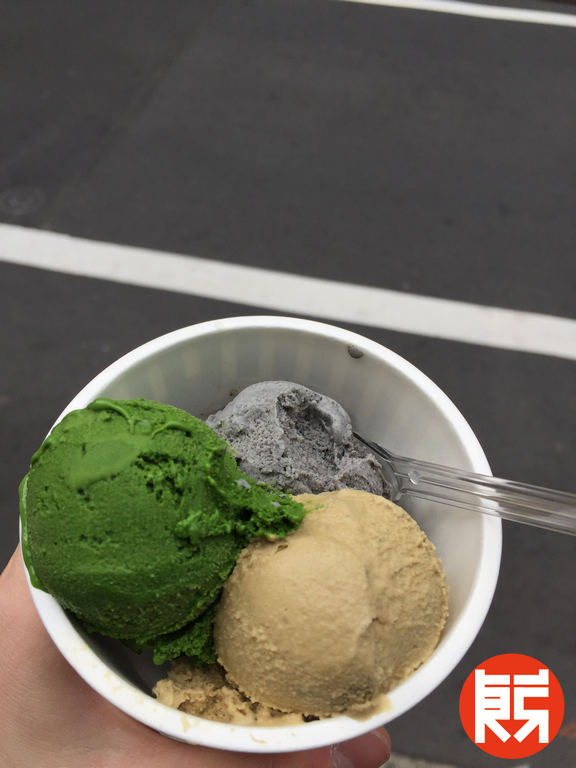 No. 6 matcha with sesame and hojicha. 500 yen (tax incl.)
It's opening hours are 10 am to 5 pm every day except Tuesday. This information is subject to change.