If you have any form of social media, I bet you have come across photos and videos of the digital art museum that's an 'insta hot spot' right now: teamLab Borderless Mori building Digital Art Museum! It's not the usual 'mundane' museum where you merely walk through white walled rooms and stare at individual artworks with little context; this place is actually FUN. We visited last weekend and here's our report on it.

Location
It is located in Odaiba next to Zepp Tokyo (near the ferris wheel), and a great way to spend a hot summer Tokyo day indoors. The installation designs are very Japanese, such as the lanterns, animal manga, forest of lilies, and appeals to both locals and tourists. You can get there using the Yurikamome monorail (get off at Aomi station), or by car. There's a parking lot right below in Palette Town.

Opening Hours (and how long to expect to stay here) 
From their website:
Regular Hours
Mon – Thu 11:00 – 19:00
Fri & Holiday Eve 11:00 – 21:00
Sat 10:00 – 21:00
Sun & Holiday 10:00 – 19:00
Summer Hours during Aug 1 – Sep 2
Mon – Sun 10:00 – 22:00 every day
Last entry is one hour before closing, but you should expect to spend 3-5 hourss (maybe even more if you're with children) so don't go one hour before. The en tea house is open an hour after closing time.
The museum is closed on certain days but since you won't have a ticket for closed days (all tickets have a specific day), no need to worry about that.
Tickets
For those that are looking to get tickets, first look here: https://ticket.teamlab.art/order You can reserve it online, but you have to do it a few weeks beforehand, because they are popular!
So what is it?
Here's what they say on their website:
"teamLab Borderless is a group of artworks that form one borderless world…
Create new experiences with others, immerse yourself in borderless art, and explore the world with your body.
In a vast complex, three-dimensional 10,000 square meter space, 520 computers and 470 projectors create a completely new world, the likes of which have never been seen before."
Basically, it is a museum that solely exhibits experiential digital artworks where you immerse yourself in for 3-5 hours, and interact with it, play with it… and of course, instagram it.
Experience
We went at 10:15am on Saturday, and there was already a line, although we only waited for around 10 minutes. They'll have signs out for an app to download to 'enhance your experience', but its really just for the Crystal World. More on that later.
When you enter, you are given three paths to choose from. Don't worry, you'll get to go to all of these rooms, especially since they are 'borderless' and rooms aren't really rooms; just connected spaces. Just choose one and proceed.
You will be greeted in a dark world with dazzling lights and colors, digital displays that cover all walls and floors. At first we thought the displays were responsive (like if we touch the butterflies, will it fly away?) but it wasn't. When the curators say interactive they don't mean responsive (in most cases).
Below is a general grouping of the artworks/experiences. If you go their site here, you can see each in more detail with their (slightly pretentious) names.
First floor
As I mentioned already, once you enter there's the butterfly room, the flower room. The floor and the walls are covered in this projection. This leads into the famous waterfall, which is used for their promotional images. There are lots of people on the rock so it's hard to get a personal photo there.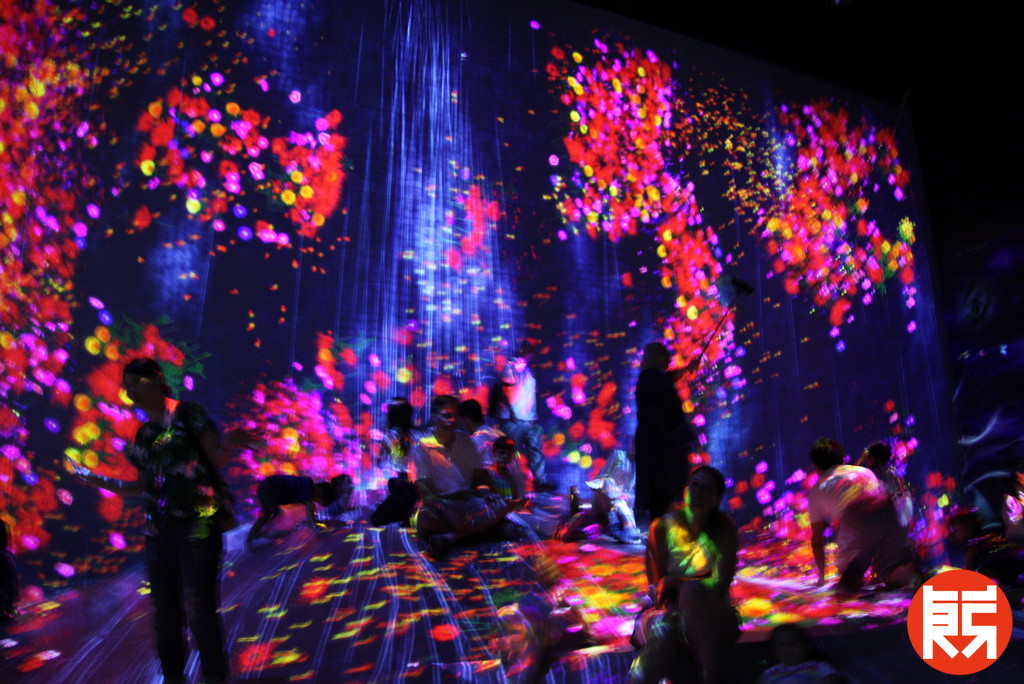 A room that is easy to miss is the lotus room. You enter and the tall lotuses are above your head, but the changing topography brings you above. It's magical to walk through.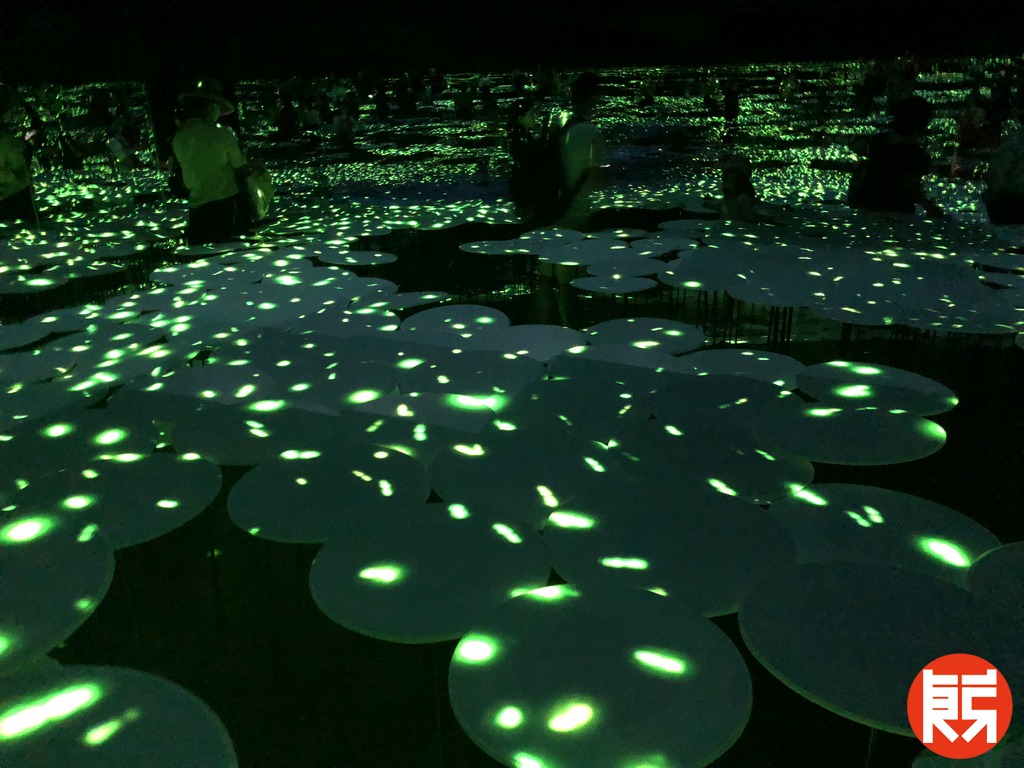 At the center of the first floor is the Crystal World, which I mentioned above is the only place you'll want to take out your phone app. When you press on the different buttons such as 'rain' or 'thunder', the lights and sound will respond.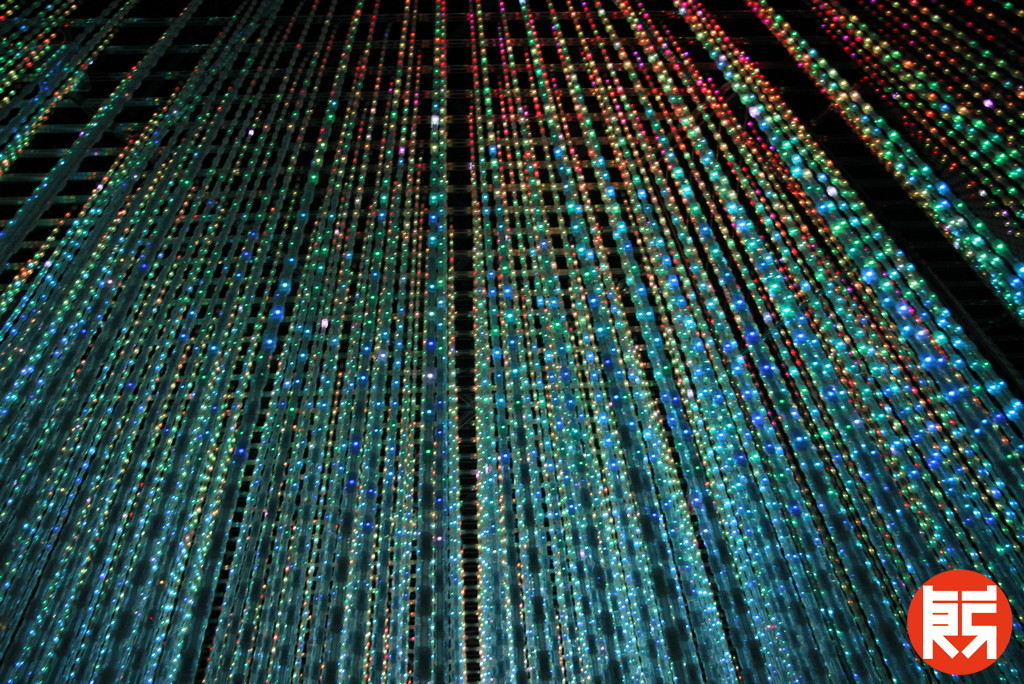 Next to the Crystal Word is the laser room. Here you can take the best photographs because it is the best lit room. Lasers in a grid on all four sides of the room create a fascinating show.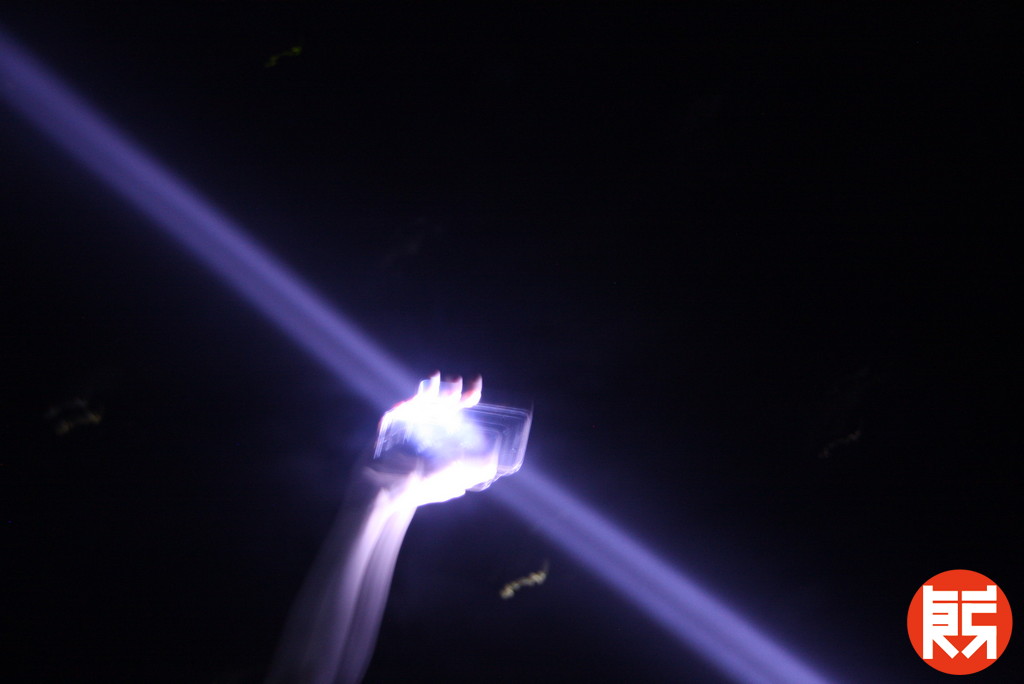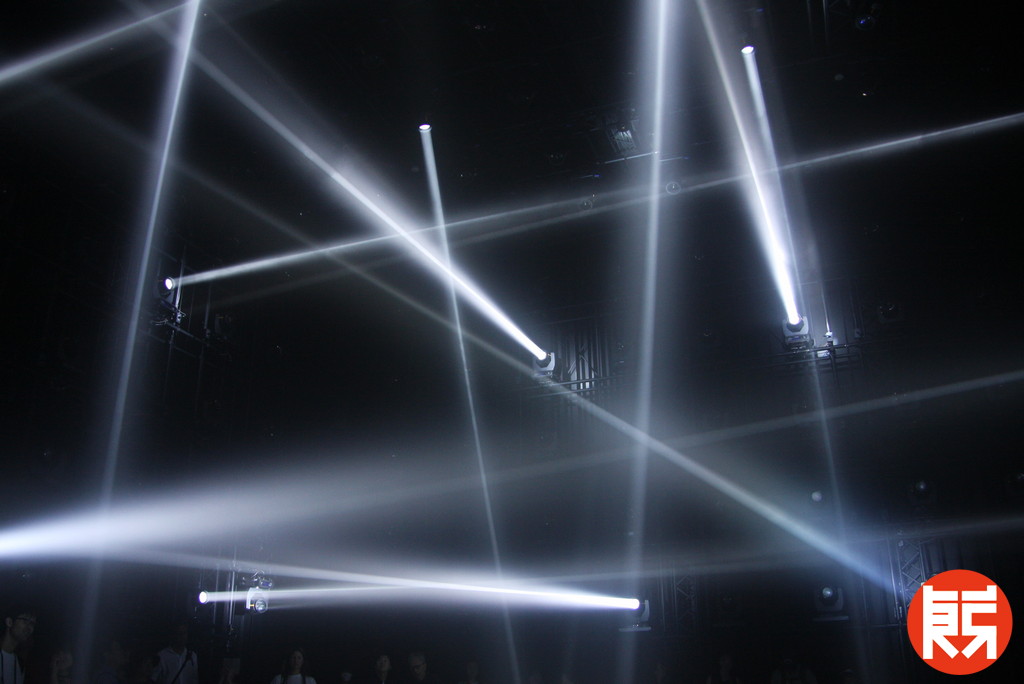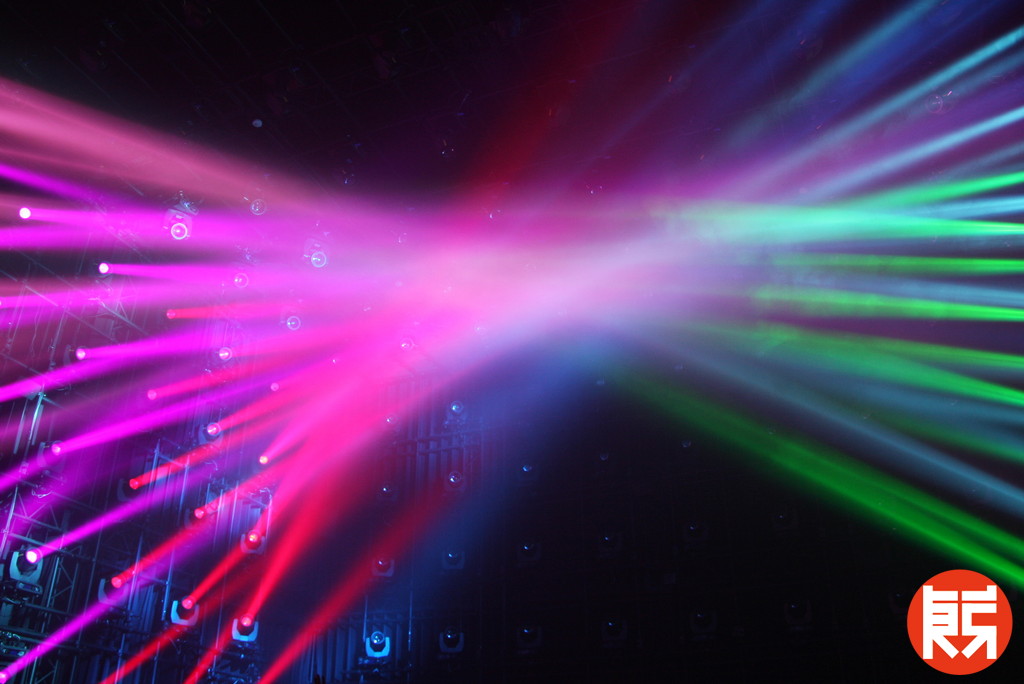 Around the back, there is a march of traditional Japanese cartoon animals that lead to a mysterious room. There is a bon-odori festival held there through layered plexiglass.
Mezzanine floor near the stairs
There's a small floor level that is accessible from the first floor and houses probably the most beautiful display in the museum: lanterns. A very Tangled experience. There's usually a line, and you're only given 3-5 minutes inside, but it's still plenty of time to take photos.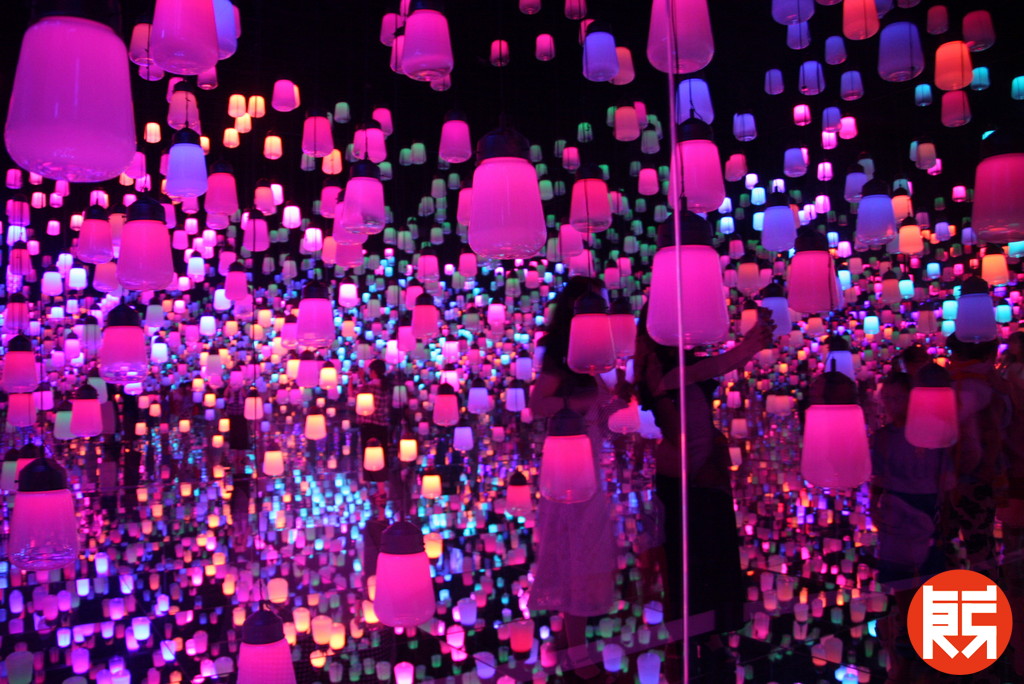 Mezzanine floor near the entrance
There's also a small floor near the entrance where you lie down on a huge net and look at projections that are all around you. It's very relaxing to lie down, and although there's a line there isn't as tight of a time limit like in the lantern room.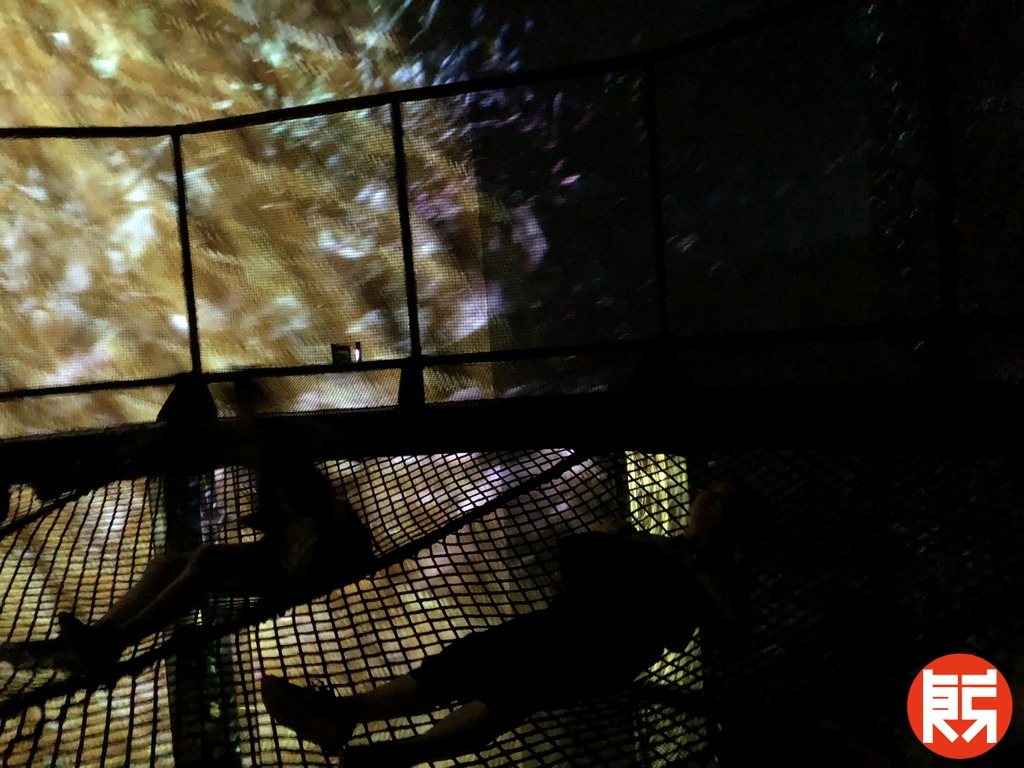 Second floor
The second floor is comprised mostly of what is called the 'Athletics Forest'. This is where the children will go crazy. There's a trampoline that's galaxy themed, slides that trace where you slid down, a children-only ropes course.. what was most impressive to me was the interactive, self-drawn projection where you can color in an animal however you like, and the scanned image is show up on the floor. This is what I drew: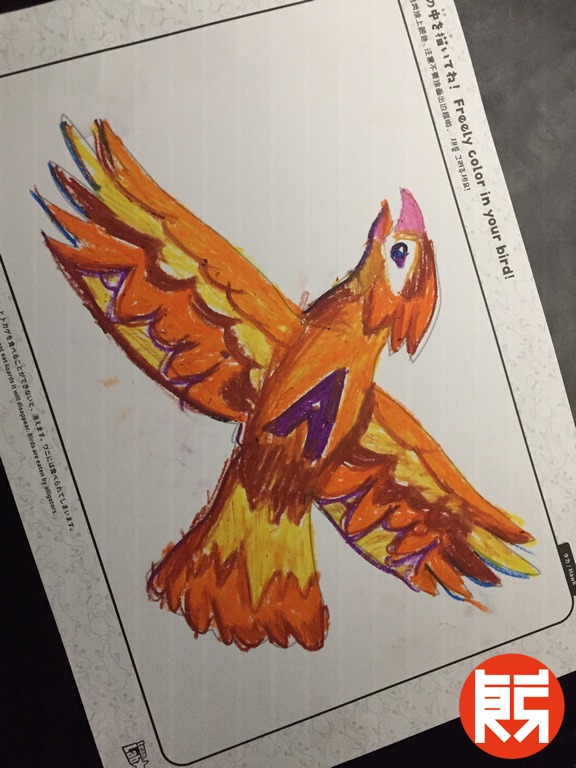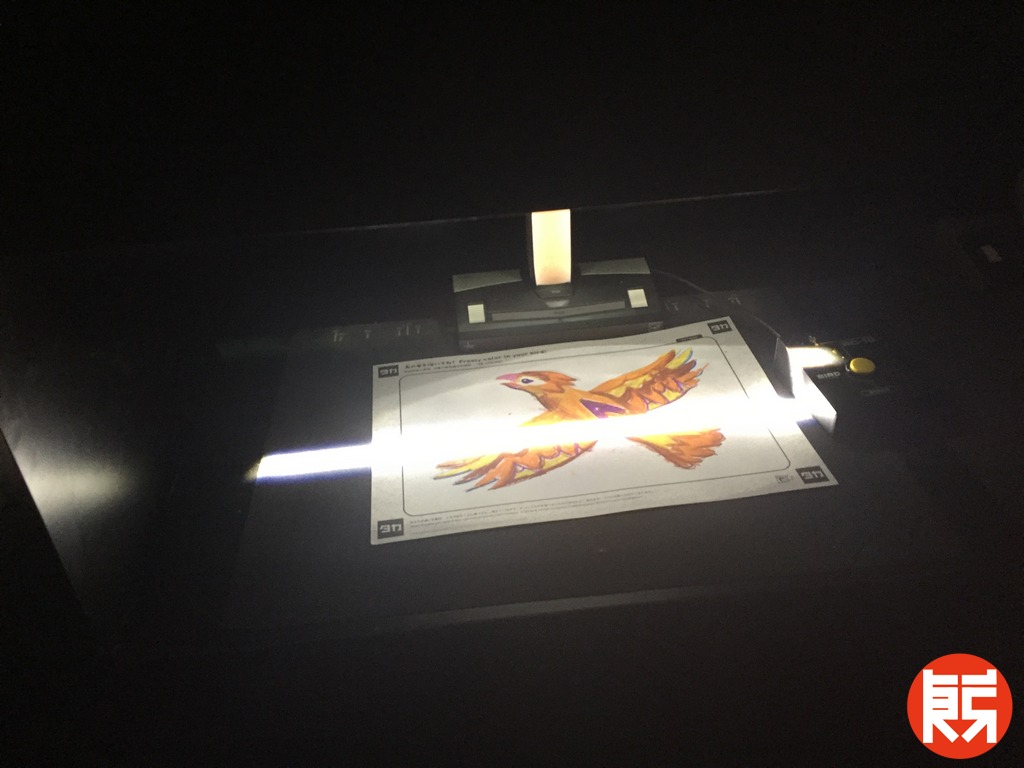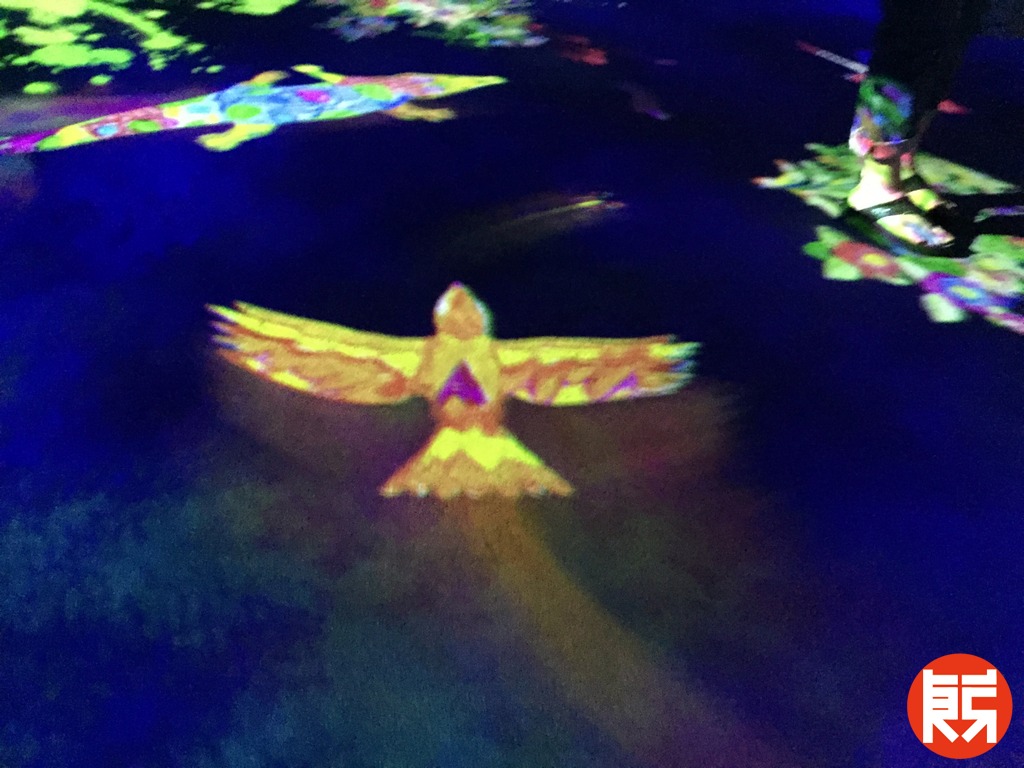 And it shows up like this!
Another interesting one that can teach children about traffic circulaltion is this: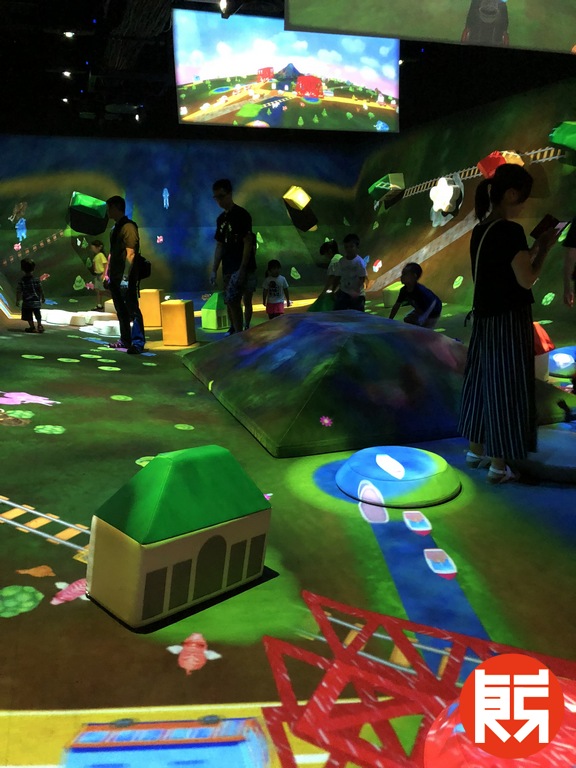 The projected paths get altered depending on what object you put. The ground plane continued beyond the floor and into the walls as well.
Also one of the most instagrammable moments: the ballooons!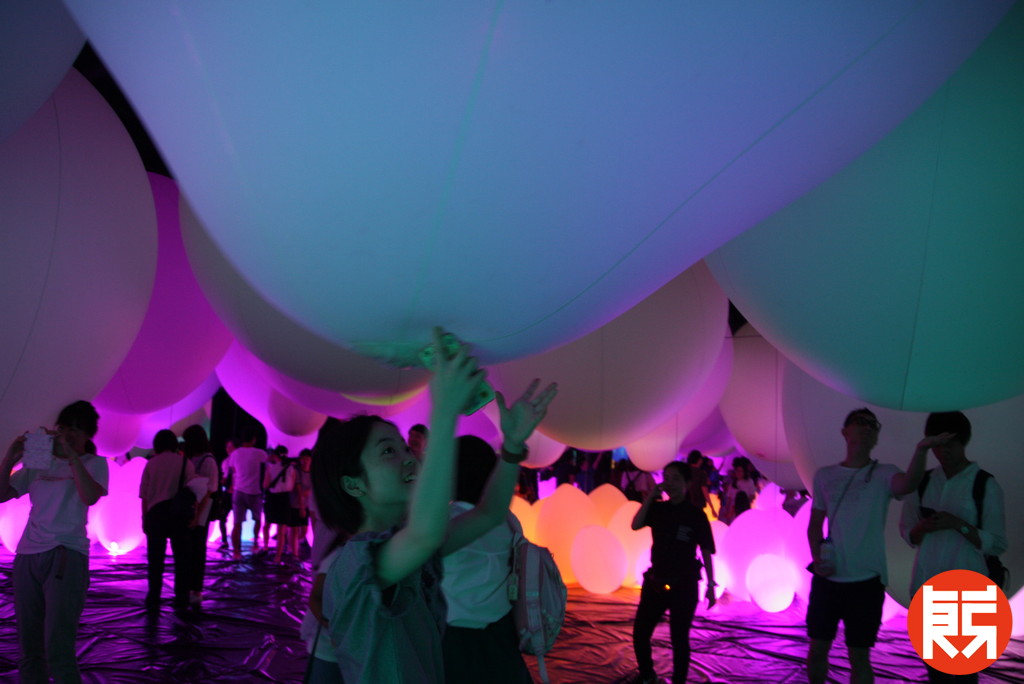 There is also the en tea house, which is the most distinctively Japanese part of the museum, but you have to order something to enter. A interesting projection pops up in your drink.
Map
So… is there a simple map for the museum?
No. There is not a single published map for the exhibit.
The whole point is to 'explore', so have fun exploring! You can check out their website to make sure you've hit all the different installations.
Although I'm sure there's an evacuation map somewhere.. hmm.
Photo Tips
What cameras are the best and how to get the perfect shot?
First leave your DSLR at home, because you won't be needing it. It's too dark and you aren't allowed to bring a tripod in (nothing longer than 50cm). If you do decide to take your DSLR with you, remember to put your ISO as high as you can and open up your aperture. Another disadvantage of bringing your DSLR is that it won't give you enough freedom to move around (or jump around, or even slide around) in the Athletic Forest.
Older iPhones can't capture too well in the darkness, but some rooms like the laser room photograph nice because of how bright the lasers are. Samsung phones probably outperform all others here – they perform better in darkness.
Afterwards
Don't miss out on the deals that the connected mall Venus Fort is offering for teamLab ticket holders! The food court can get very crowded at peak times. There's also the ferris wheel that provides nice views of Odaiba.