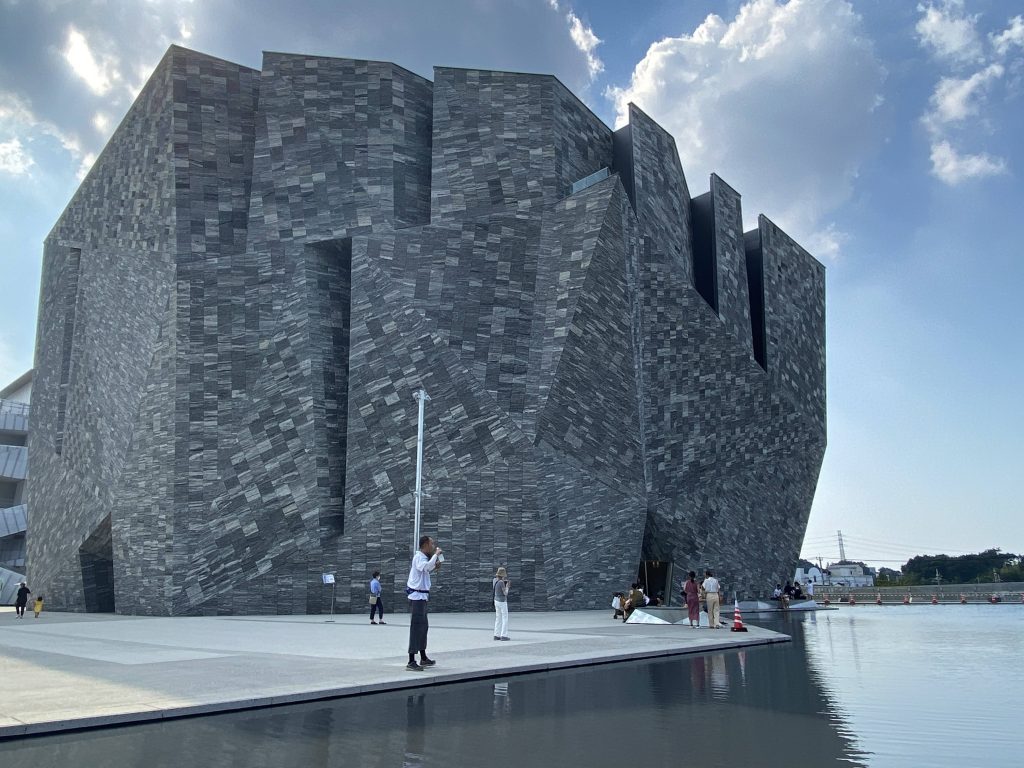 On August 1st, Kengo Kuma's latest project in the Greater Tokyo area partially opened to visitors! Kadokawa Musashino Museum is part of a larger complex called Tokorozawa Sakura Town, designed by the Kengo's firm KKAA. While most of the complex is not yet open, the Museum is allowing visitors to book tickets in advance and visit in their designated time slots. You can book your online ticket here!
I went on a weekday afternoon, and the journey from central Tokyo took me a little over an hour. The station I got off is Higashi-Tokorozawa Station, using the Musashino line. From there, it was a scorching hot 12 minute walk to the museum area.
I arrived at the museum a few minutes before my time slot. They let me in to wait in the socially-distanced line inside. They make sure to check your temperature and disinfect your hands before entering the building.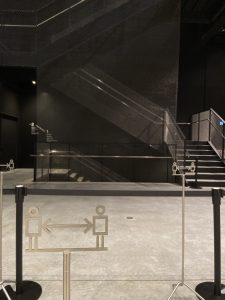 Right now, there are only two parts of the building open on the 1st floor (which is below the level you enter, so it goes partially underground). The first is Kengo Kuma exhibition, which centers the narrative around this particular museum and his other buildings around Tokyo. On the other side of the floor is the manga room: two levels filled with manga that you can read and borrow.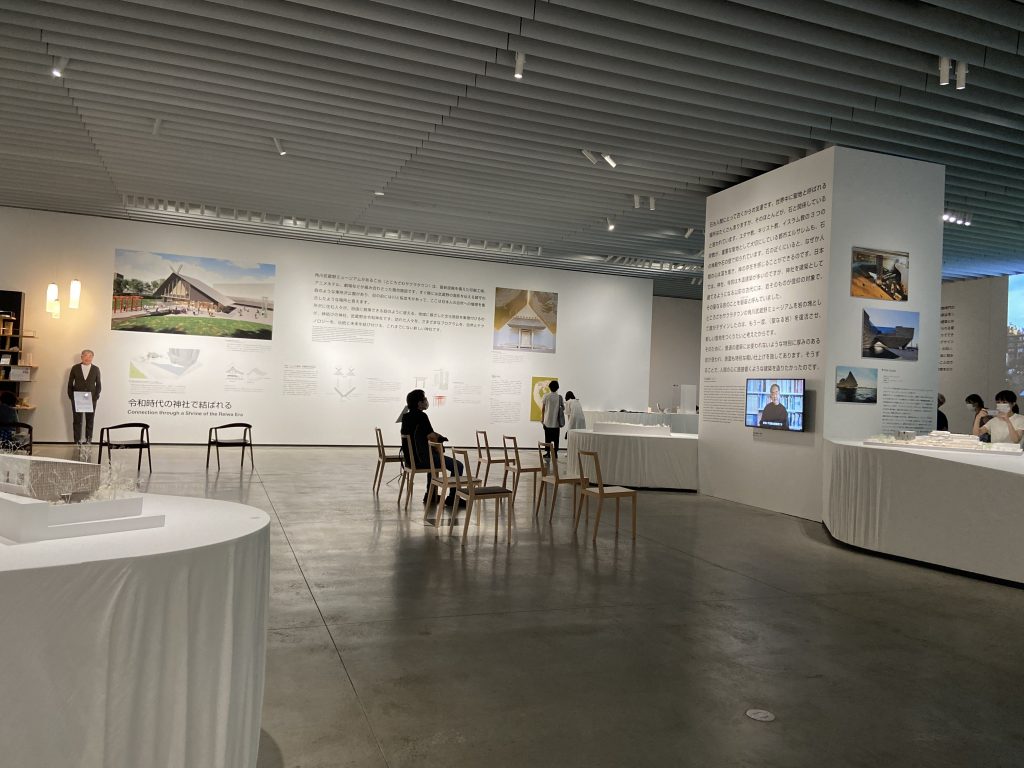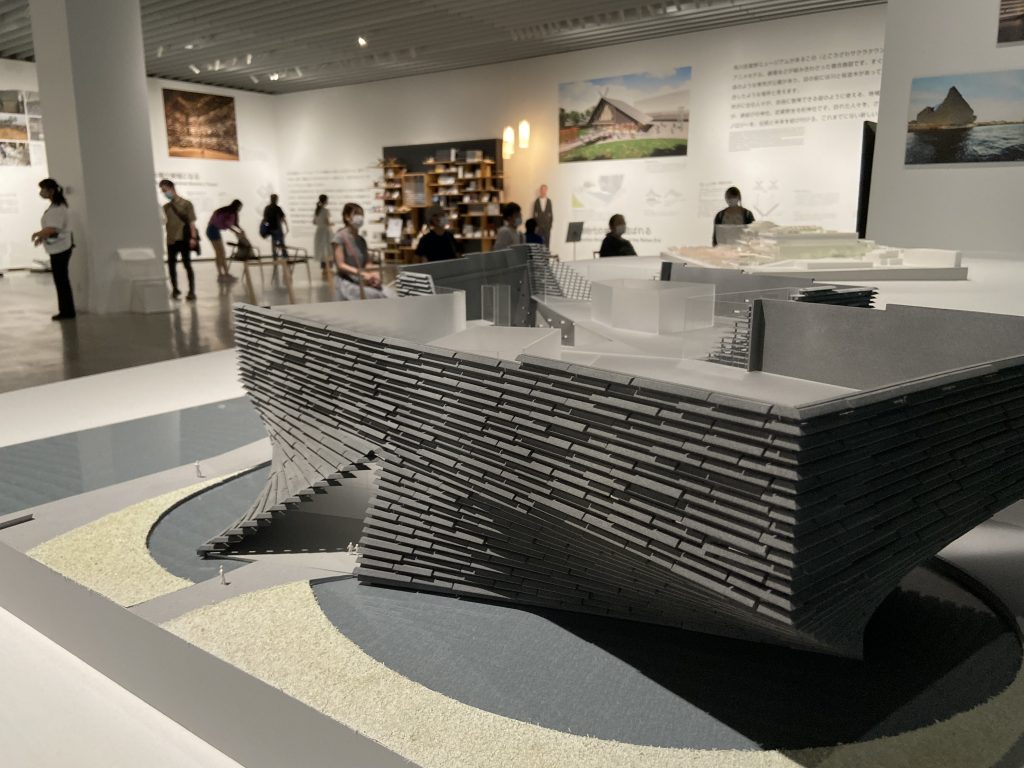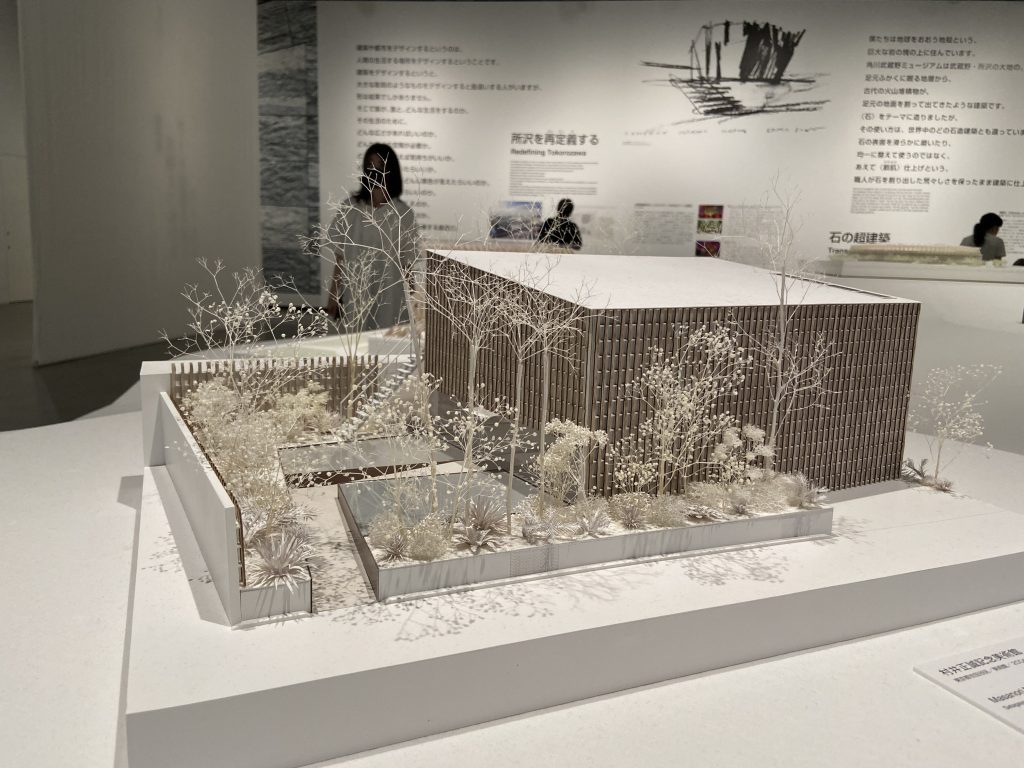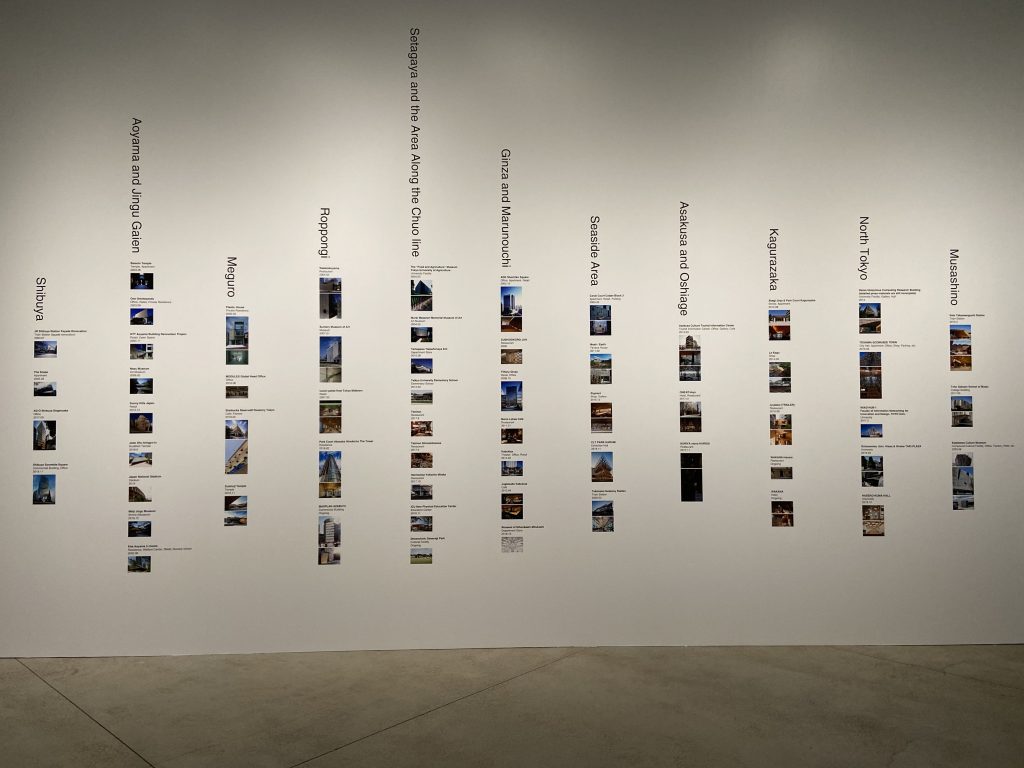 You can expect to spend 30mins ~ 1 hour in this exhibition. There are some short interview videos you can watch, but I would recommend watching a Nico-video of Kengo Kuma explaining the building and exhibition himself through a live video: https://live2.nicovideo.jp/watch/lv327121977
The second floor, the level you enter, has a space for a museum shop that hasn't opened yet, and a small cafe corner. There aren't table seats, instead they are all benches. There are plenty of space to sit in the surrounding plaza.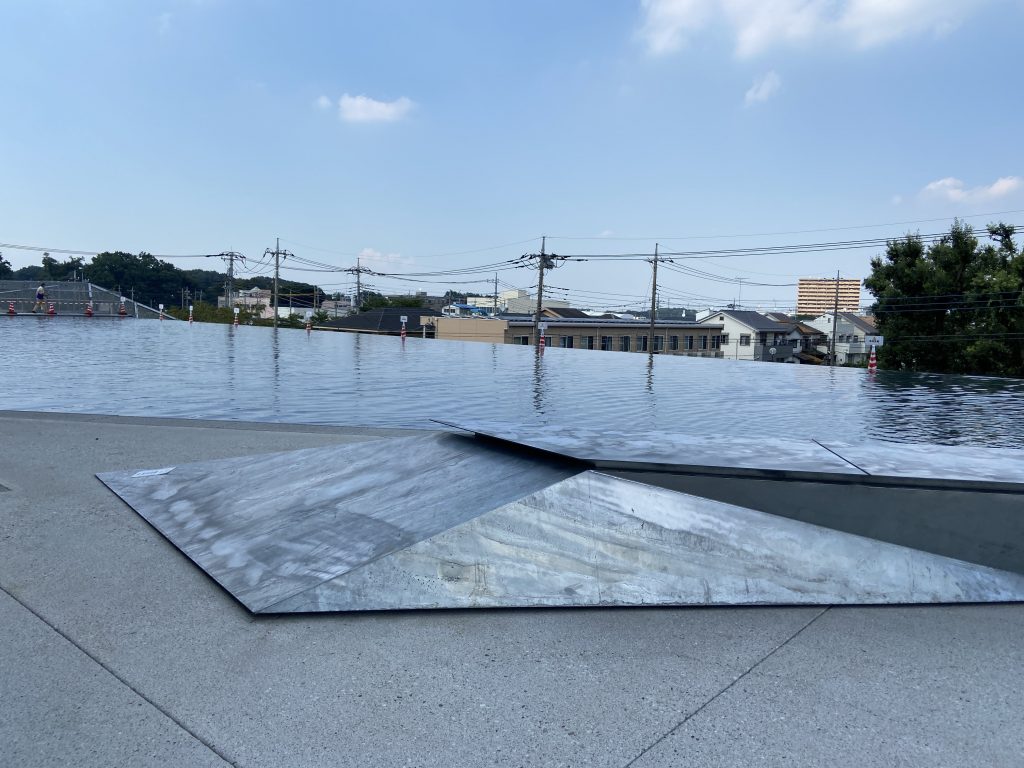 On the other side of the infinity pool is the Tokorozawa Sakura Town building, which hasn't opened yet. There is a food truck in the plaza, and a large auditorium.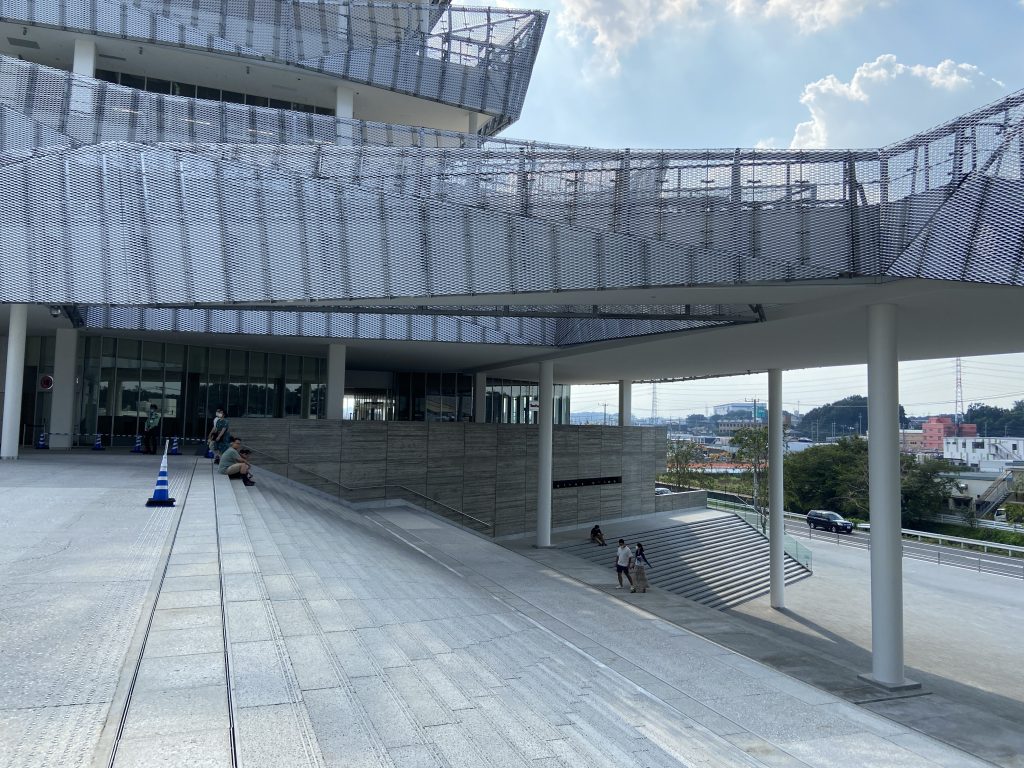 To the west of the museum is a beautifully modern shrine. All the details are designed, even the hand-purifying water fountain (it's COVID-19 friendly!). Unline Kuma's other shrine in Kagurazaka "Akane Shrine", the material he uses is stone and metal, although the interior is luxuriously finished with wood.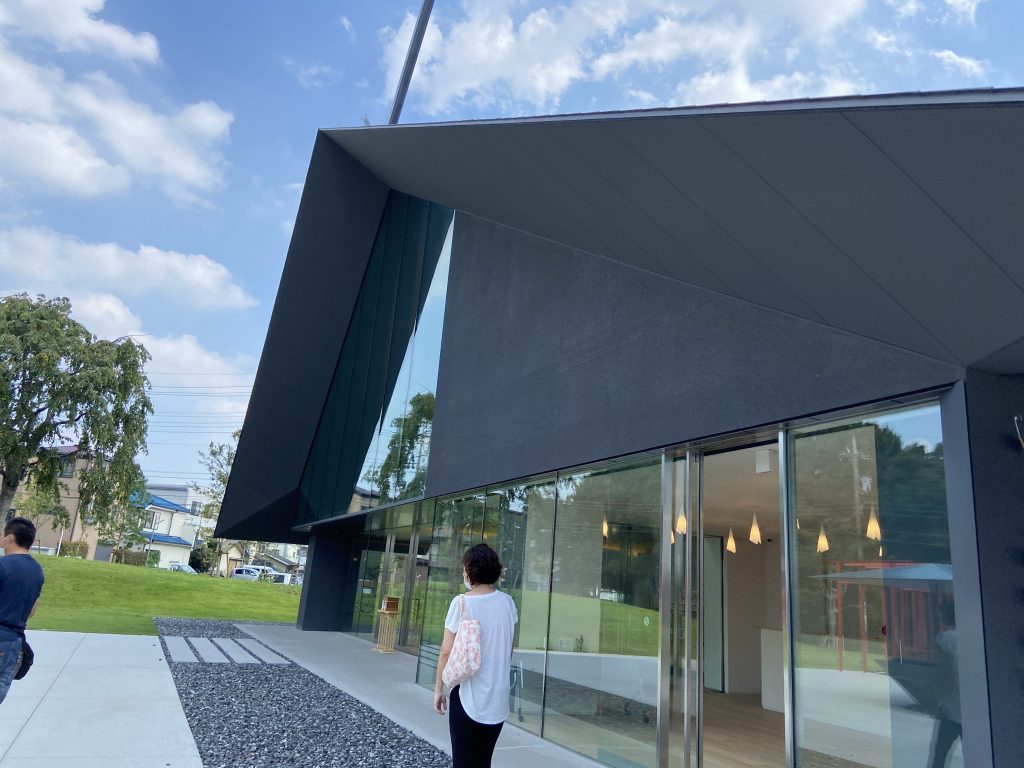 With not much yet open in this complex, I feel like it's best to wait a while to visit, especially since it is quite far from central Tokyo (and far from the station once you get to Higashi-Tokorozawa). There's a small TeamLab installation in the adjacent forest.
Perhaps I will update this post with further information when more is available.